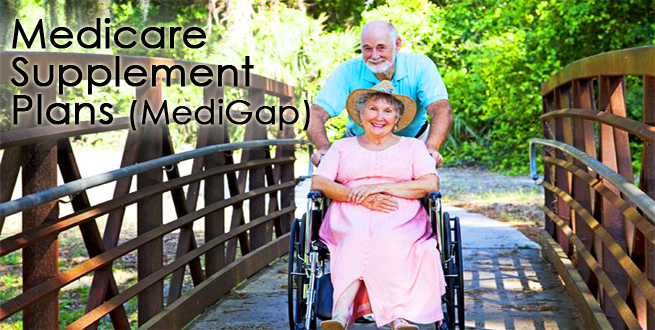 No co-pays
Go to any hospital
See any doctor
No network
Anywhere in the country
Original Medicare pays for many, but not all, health care services and supplies. A Medicare Supplement Insurance policy, sold by private companies, can help pay some of the health care costs that Original Medicare doesn't cover, like copayments, coinsurance, and deductibles. Medicare Supplement Insurance policies are also called Medigap policies. Some Medigap policies also offer coverage for services that Original Medicare doesn't cover, like medical care when you travel outside the U.S. If you have Original Medicare and you buy a Medigap policy, Medicare will pay its share of the Medicare-approved amount for covered health care costs. Then your Medigap policy pays the balance. All you have to pay is your monthly premium.

Click here to view the 8 things to know about Medigap policies
For assistance click here.